If you don't want to start the cleanup on your entire organization right away, you can test everything by simply running the cleanup on a single group.
Here's how.
1. Create a Google Group and add your test buddies
If you're unfamiliar with creating a Google Group, you can follow the guide right here to create one and add members to it. The members should be you and maybe a small number of colleagues ready to test Tricent.
Name the group something recognizable - like Tricent Test Group. We recommend that you give the group the access type Restricted to prevent other people than the ones you specify from joining.
Synchronizing the group from Google Workspace to Tricent may take up to 12 hours, so the next step can be completed the day after you created the group.
2. Set up that group to be cleaned up by Tricent
Once your test group has been synchronized - i.e. you see it under Groups in Configure Cleanup - you can go ahead and complete the setup.
1. Access Tricent for Google Workspace with an account that has a Super Administrator or Administrator role in Tricent.
2. Go to Settings.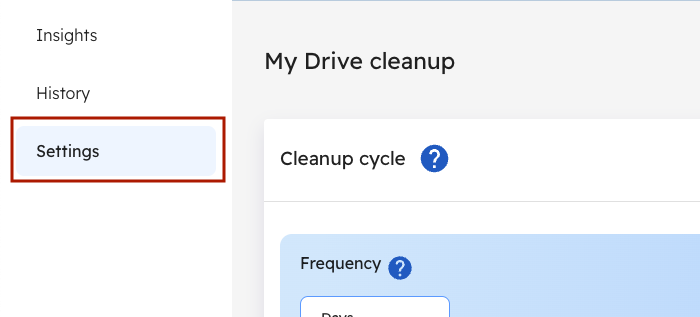 3. Keep the setting in Cleanup on My Drives as it is - disabled.

4. Then go down into Exceptions, and click Add exception.

5. Locate the test group that you created yesterday by clicking Groups and locating the group in Search group. Leave Enabled users and Language as they are.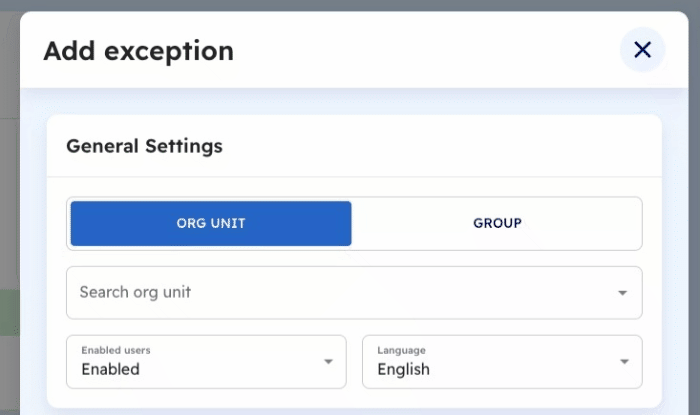 6. Now set up the group with the settings that you want to test. We highly recommend the following settings:
Cleanup- Enabled
Frequency - 2
Files in each cleanup - 5
Sharing extension period - 30
New files grace period - 0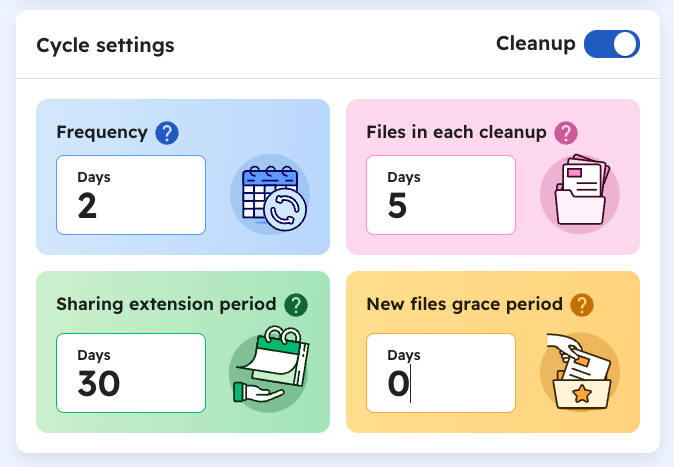 7. Click Add exception.
You have now set up a test group, and the members of the group will start getting notification e-mails two days from now (if they have files eligible for cleanup, of course).