1 minute read
This section gives you an overview of all the shared drives you have in your organization, including drives with no shared files on them.
Using column sorting, you can quickly get an overview of the shared drives with the most sharing activity. And in the column Exception, you can also see the shared drives, where exceptions to the global cleanup settings for shared drives have been introduced.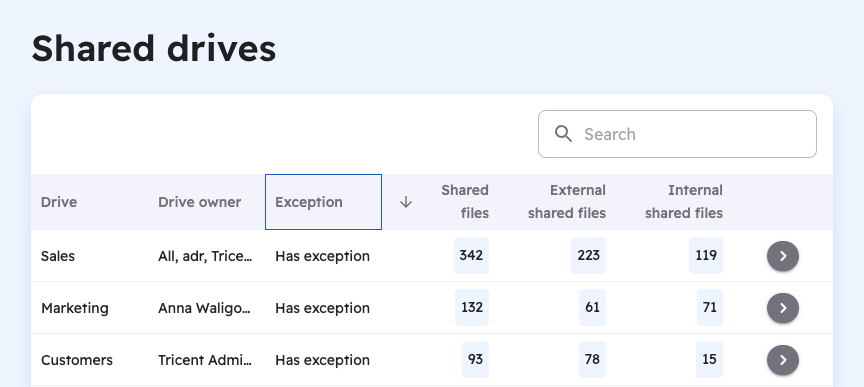 Clicking a shared drive will display a list of all the files on it eligible for cleanup that its members have shared with both colleagues in your own organization and people outside it.
This list is, of course, identical to the one you can pull up in the Files area when selecting a shared drive that you are responsible for. And just like in Files, you can easily unshare or extend the sharing of individual files using the relevant buttons or icons.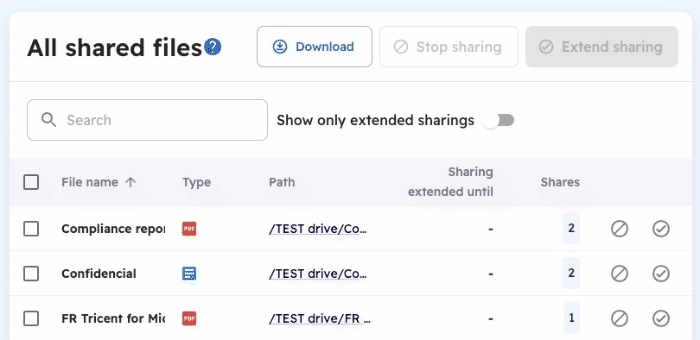 If you need to download a .csv file listing the shared files, just use the Download button.