Feature release date
2 February 2023
What's new?
Until now there's been no quick connection between the search results that you find using the Export feature in Insights and the bulk unshare tools you have available in Tricent.
But now you can go from discovery to action with a few clicks.
For instance, once you have found a domain or external user that you want to revoke access from, you can jump straight to the bulk unsharing in Domain and email cleanup.
See how the feature works right here.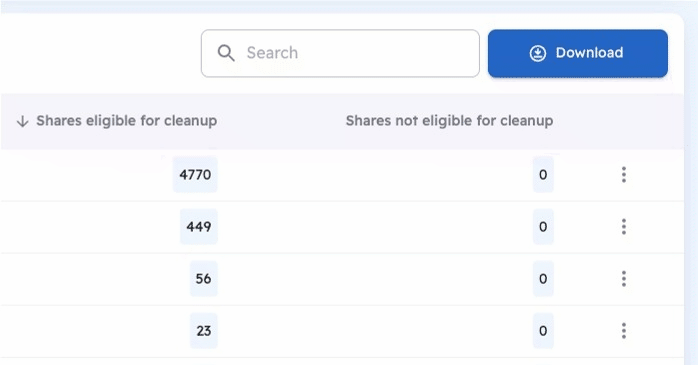 Why have we done this?
The introduction of actionable insights is part of a general design approach in our products. We want you to be able to immediately do something about shares whenever you realize you have a problem you want to remedy.