1 minute read
The History area is the one-stop section for all of your logging needs in Tricent for Microsoft 365. It is also where you can roll back most event types.
The filter line at the top of the page works similarly to the one in the Insights area. Simply choose what sort of event you are looking for and the time period.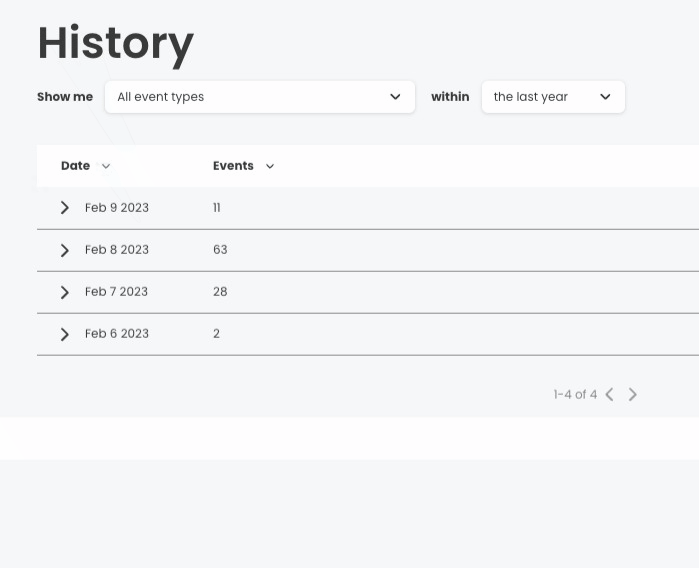 This pulls up the list of historical events arranged neatly in a timeline with an indication of the number of events that transpired at each date.
You can, of course, expand the individual date to reveal the events and then further expand those to see details of the events.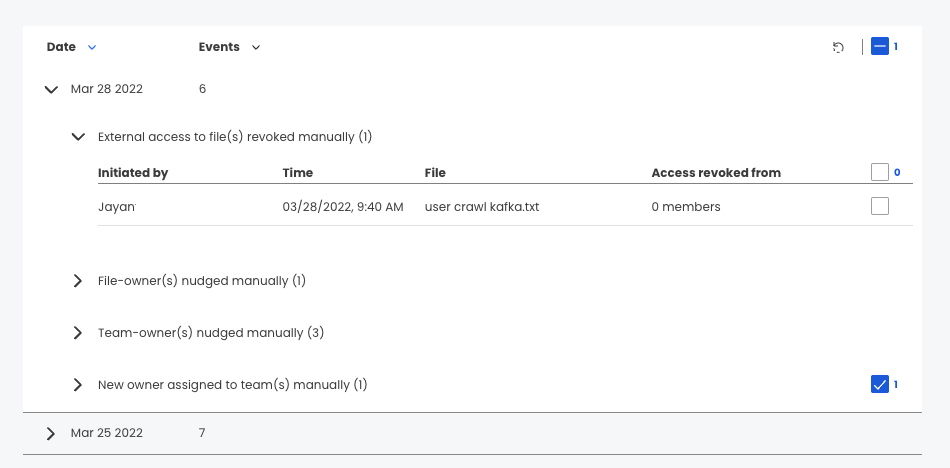 Rolling back events
Apart from the two events File-owner(s) nudged manually, and Team-owner(s) nudged manually you can roll back all events.
Once you've located the event(s), simply tick them and click the roll back icon

.
Then click Apply to selected <number> row.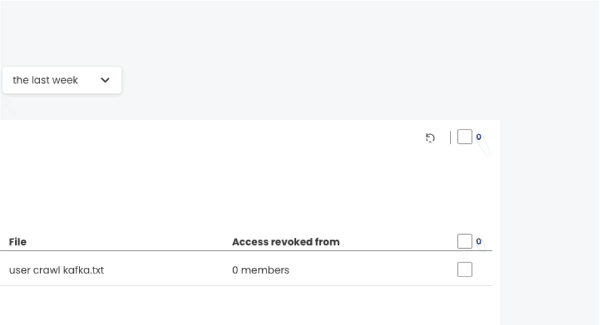 Then confirm the roll back by ticking Yes and clicking Confirm.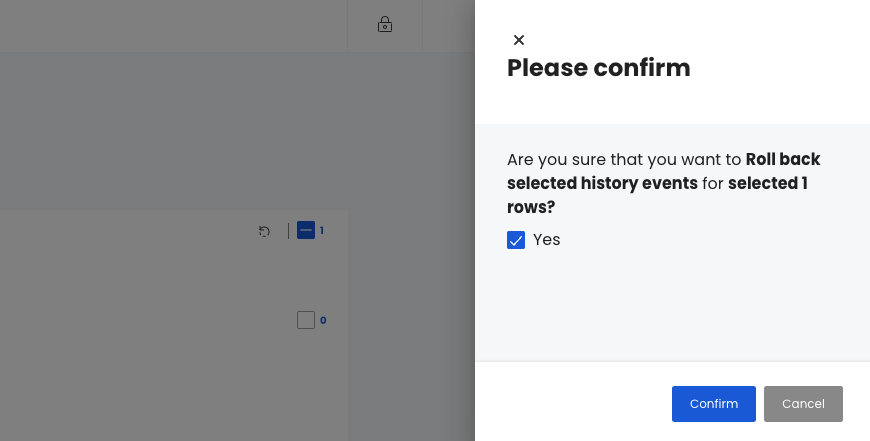 This will initiate the roll back of the events.