Once you have activated the user-driven cleanup under Settings, the email notification flow will start 24 hours later at the earliest. The emails will go out to users who have externally shared files, folders, or teams that meet the requirements you defined in Settings.
Here's an example of what happens if you create a user-driven cleanup process that runs every week by setting Run the cleanup every to 1 week.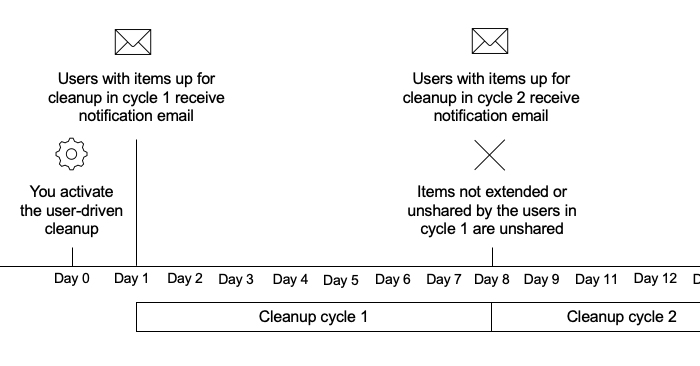 The notification email gives the user the specific calendar date for the unsharing of the items.
This date depends on the length of the cleanup cycle. If you have set Run the cleanup every to 1 week, the cleanup date will take place 7 days after the email comes out. If the cleanup cycle is 2 weeks then it will be 14 days after the email. And so on.