Once you have activated the user-driven cleanup under Settings, the email notification flow will start 24 hours later at the earliest. The notification emails will go out to users who have files, folders, or teams with an external share expiring in the upcoming cleanup period.
Here's an example of what happens if you set the user-driven cleanup process to run every week - that is, if you set Run the cleanup every to 1 week.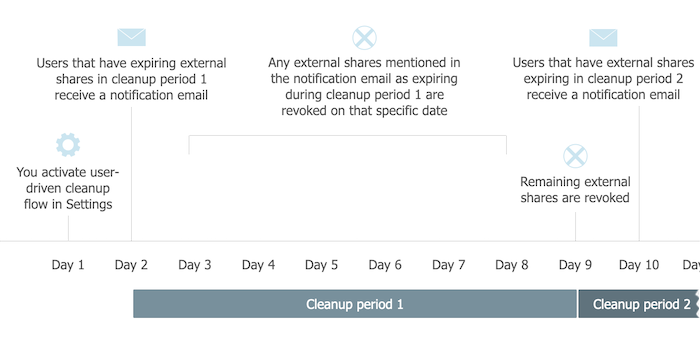 The notification email lists the general unshare date for the items but also any specific expiry date for individual items prior to the general date.
The specific date is listed in the column Ext. sharing ends.