If you don't want to start the cleanup on your entire organization right away, you can test everything by simply running the cleanup on a single Microsoft Entra group.
Here's how.
1. Create a group in Microsoft Entra ID and add your test buddies
If you're unfamiliar with creating groups in Microsoft Entra ID, you can follow the guide right here to create one and add members to it. The members could be you and maybe a few colleagues ready to test Tricent.
Name the group something recognizable - like Tricent Test Group - and please ensure that the group type is Microsoft 365, not Security.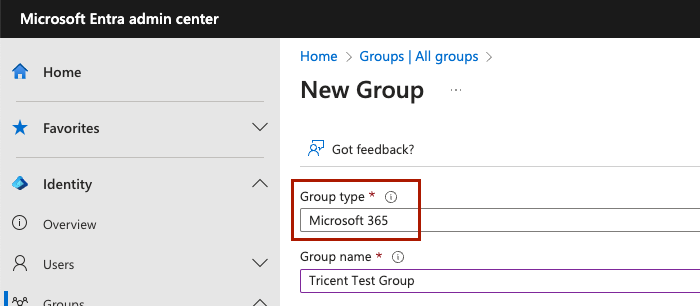 It may be up to two hours before the group is synchronized from your Microsoft Entra ID to Tricent - but can happen a lot quicker.
2. Configure the settings you want to test and apply them to the group
Once the group has been synchronized from Microsoft Entra to Tricent (may take up to 48 hours), you can go ahead and configure the settings and run them on that group.
1. Access Tricent for Microsoft 365 at <your organization name>.tricent.app with a user that has been given the Super Admin role in Tricent.
2. Go to Settings.
3. In User-driven cleanup, select your test group in Cleanup these (Azure AD) groups only by clicking Manage.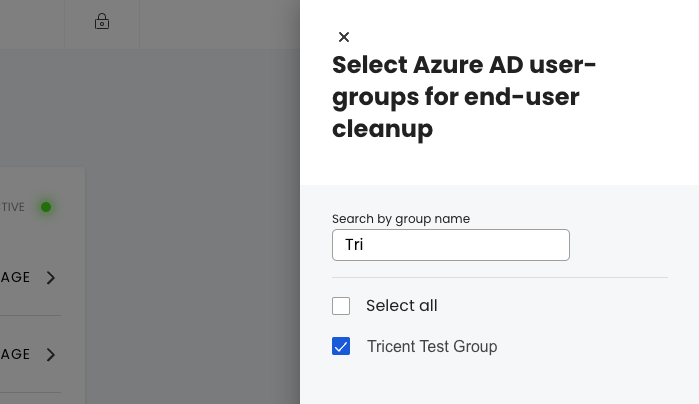 4. Go to Automated cleanup and click Manage in Cleanup these (Azure AD) users only.

5. Tick Same as for user-driven cleanup and click Okay.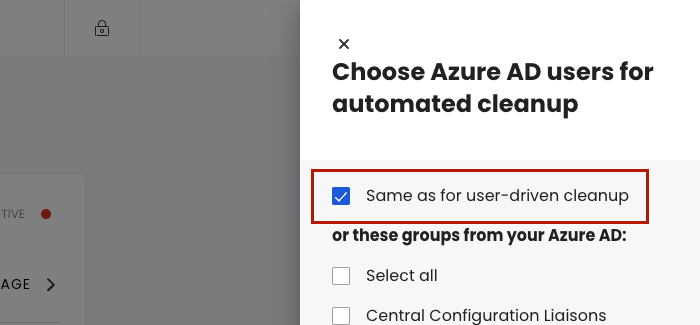 6. Set the rest of Settings area to the configuration that you want to test - see pointers on how to do that right here.
7. Once everything looks fine, switch the settings to Active at the bottom of the User-driven cleanup and Automated cleanup.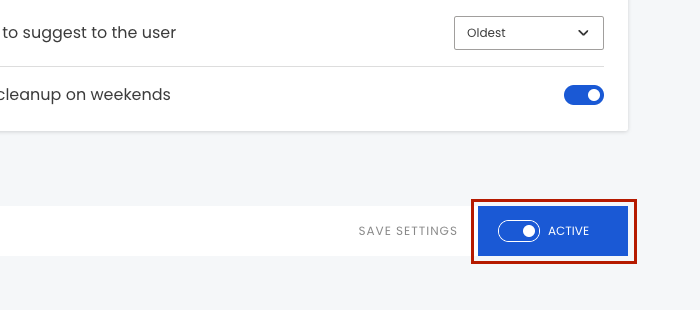 Emails go out 24 hours later at the earliest to the members of your test group (if they have files or teams eligible for cleanup).